The Hague Cultural Education (COH) has been initiated to ensure the quality of education in primary education. COH, an initiative of CultuurSchakel, allows children to experience culture and challenges them to imagine their ideas. This happens during arts and culture lessons by the teacher, an artist in the classroom or visiting an exhibition, film, music or theater presentation.
Watch the episodes
In addition to the animations, Motoko developed a library of assets: campaign images for social media, a playing cards set, flyers and 128 illustrations supporting website and class material.
To access all the 128 lessons and 16 animations, we developed a playful, animated interactive map that captures the world of COH. All the main characters from the animations and lessons can be seen and each lesson and animation can be accessed. You can open the map by clicking here.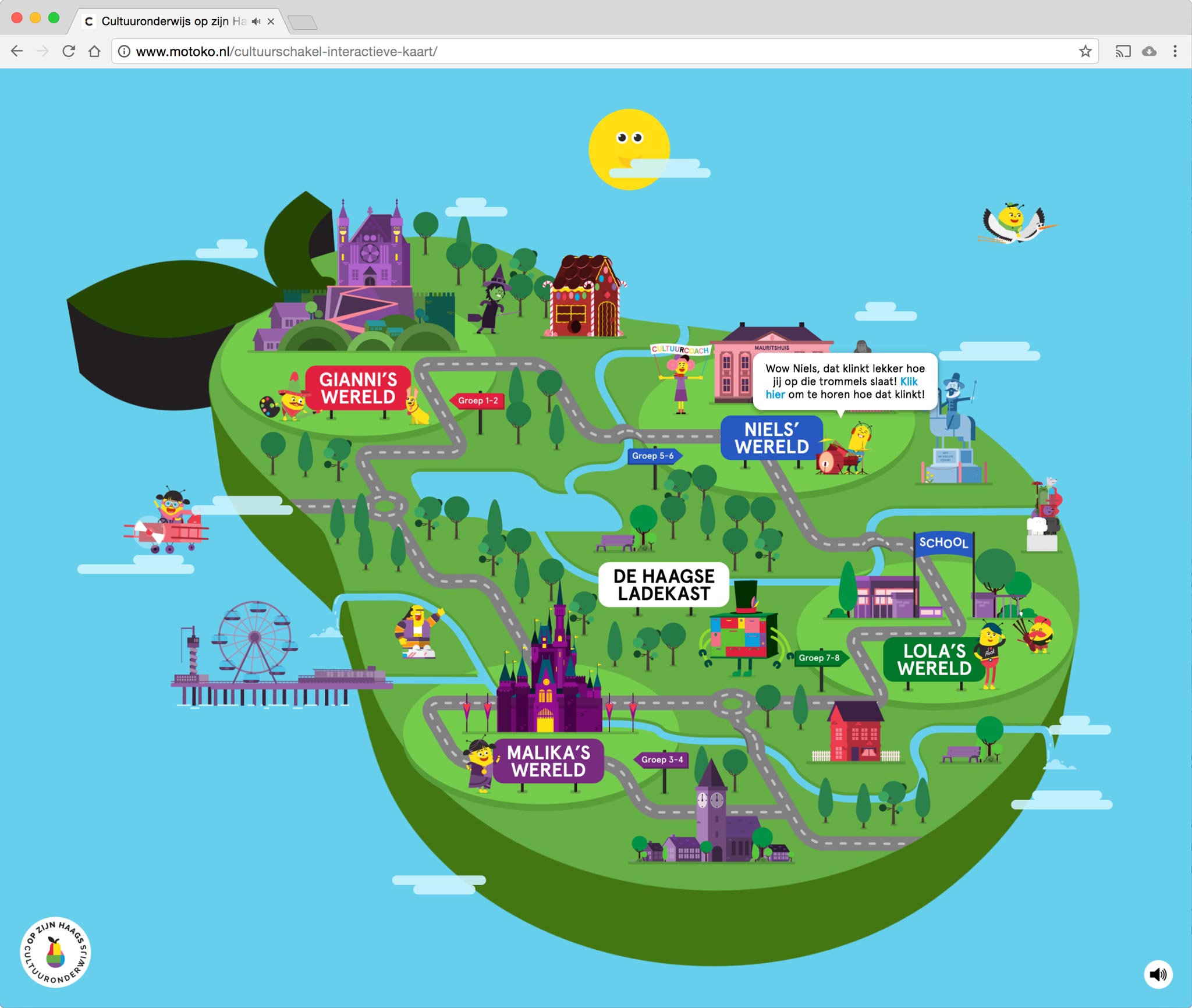 In addition to the animation production, the development of the series also includes the design of the visual style and the creation of a family of characters. For example, we designed characters for four different age groups. Each character represents an age group and plays a leading role in any animation.
Furthermore, we gave shape to "The Hague's Dresser": this character has the role of sidekick helping the characters in every story.