"Doggerland" is the upcoming exhibition at the Rijksmuseum van Oudheden in Leiden (English: National Museum of Antiquities), that opens on 25 May 2021. Motoko produced three animations as part of the exhibition about the area of land that once connected Great Britain to continental Europe.
The story of Doggerland begins in the time of the ice ages, when Doggerland was a vast grassy steppe. Over the past million years, the bottom of the North Sea floor was mostly dry land.
Mammoths, woolly rhinoceroses, giant deer, Neanderthals, and the first modern humans lived there, in a vast and rich landscape known as Doggerland. That prehistoric world was submerged beneath the rising seawater some 8000 years ago.
In collaboration with a team of experts at the RMO and Keen, Motoko developed two storylines about the intriguing story of the now flooded Dogger Bank area, starting a million years ago, through present time, into the near future.
Next, we turned the storylines into animations: a fusion of infographics, geographical maps and full 3D shots. The resulting animations were then integrated into the exhibition as two large screens that mark the beginning and the end of the exhibition space.
A challenge was to simulate the developing landscape in Europe around the Dogger Bank and the North Sea over thousands of years. We started with the highly detailed maps created by Olav Odé, which are archaeological reconstructions based on actual data.
With these maps as a basis, combined with elevation maps of Europe and bathymetric data of the North Sea, we were able to recreate and animate the landscape of the Dogger Bank in 3D and control the land and sea levels through time.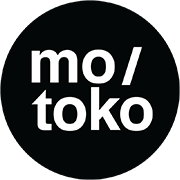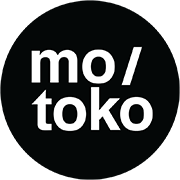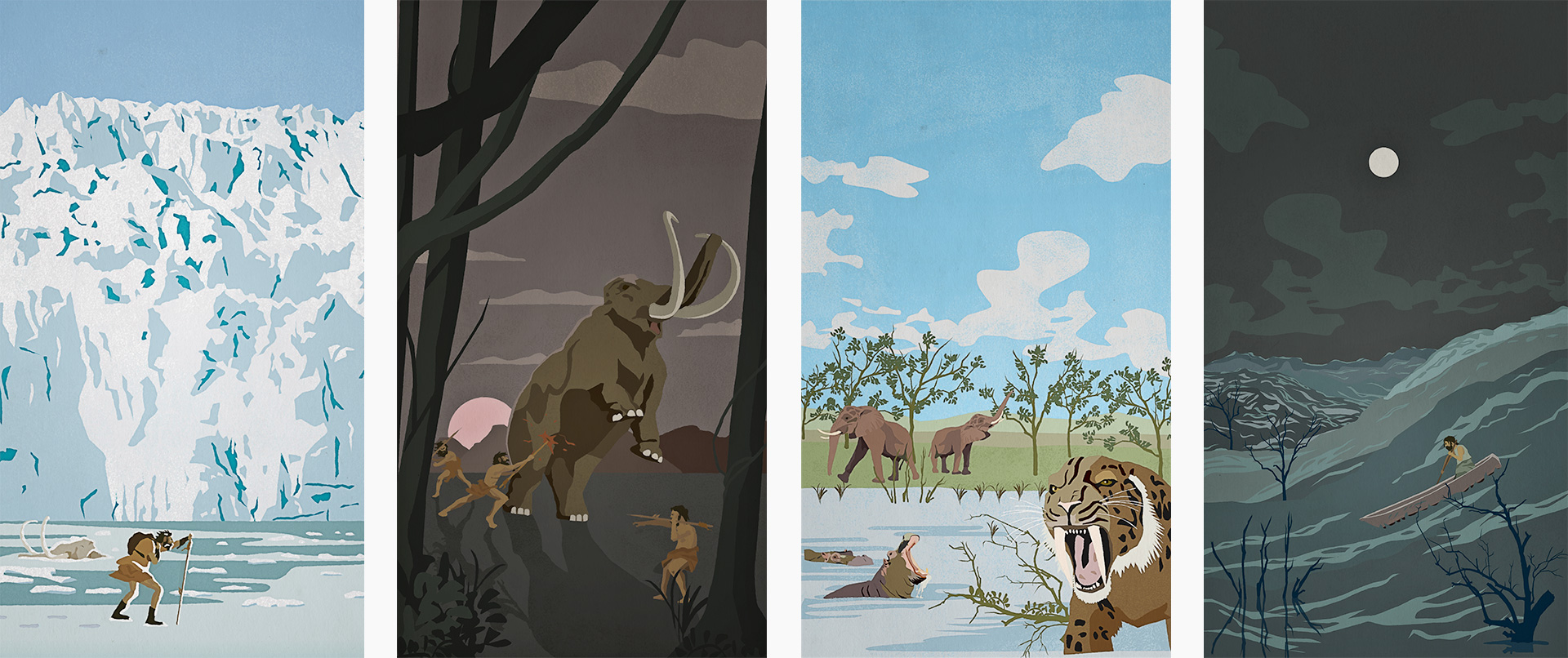 Credits
Clients
Rijksmuseum van Oudheden
,
Keen Blikverruimers
Concept, design, animation
Studio Motoko
Music & sound design
Marcin Pawlukiewicz