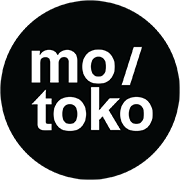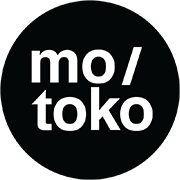 As well as our daily work at Motoko we organize film nights in the centre of The Hague: cinetoko.com. Since 2008 Cinetoko has been organising film nights for people who love moving image and film. It's about the creative process behind the scenes from the people who make it happen.
We aim to share the experience of film making and inspire creative minds, by inviting special guests to talk about their work in the comfort of the Korzo theater in The Hague. Most recently Cinetoko hosted makers like Lernert & Sander, Sander van de Pavert (Lucky TV), Roel Wouters (Xelor), Martijn Maria Smits and Floris Kaayk. We've also programmed special screenings with Shoot Me and Crossing Border festival and collaborated with Upload Cinema.
Originally founded by TAG and Motoko, Cinetoko was born from a desire to represent the film and moving image scene in The Hague, to provide a platform for those involved in it and those inspired by it. Cinetoko is supported by Stroom, Korzo Theater, Cineville and Motoko.
You're welcome to visit us at Motoko or at one of our Cinetoko events.